Beautiful Boucle Armchairs for your Living Room
Boucle fabric and furniture of organic shapes are growing to become a very fashionable choice for interiors in 2022. Boucle pronounced boo-clay is a fabric that is warm and soft. Instantly making a room cosy and inviting. I especially love the use of a beautiful boucle armchair in living spaces. They add a lot of softness while still holding a sense of fun and personality.
This post focuses on a roundup of where to shop the most beautiful Boucle Armchairs. As Boucle is a type of fabric it may also be used for lounge and cushion upholstery too.
I hope this post inspires you to create a home that makes you feel wonderful every day.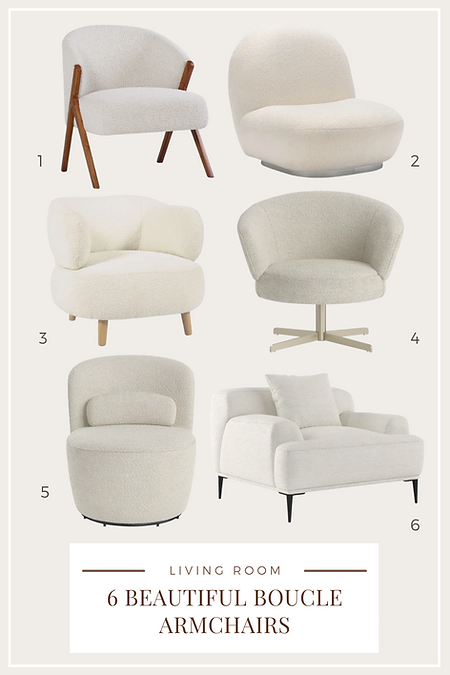 Shop these Boucle Armchairs from the image above